Margarita 5k
Our mission is three-fold.
First, to provide an option for families to raise funds to help support in times of tragedy.
Second, to fill a need for schools and smaller charities to fundraise.
Third, to provide the best possible service while creating a fun, unique, and memorable event for the community.
Read below the story of a local family that we are supporting through this event.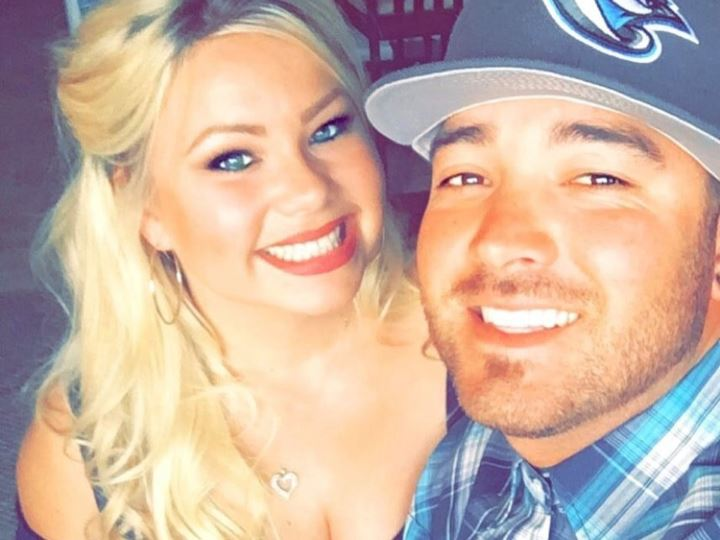 On Monday, January 29th, 2018 we lost the love of my life, the father to our 3 beautiful baby girls, 1 on the way. There are no words to describe the emptiness, hole, void, pain we are all feeling in this moment. Everyone who was blessed & fortunate enough to know him, call him your friend/brother or just met him once knows that he was full of Life, The life of the Party, always there for you for ANYTHING, the biggest supporter, loved hard, most hard working man, loved his family, his friends & loved what he did for work. His smile was infectious, his Snapchat karaoke sessions, his love for boy bands LOL, his Daughters are his world & he was the most AMAZING Daddy, his love for sports & athleticism, he always gave 110% in not just sports but everything he did in Life!! Ian was truly One of a Kind , no one will ever replace him!! As hard as it is process that he is gone, he leaves behind his Love, the mother of his daughters Brielle, Briley & soon to be here Bella, Brittani, his other love of his life, his Mom Maggie, Father Keith, Brother Frankie, Sister Mavi, Nephew Enzo & all of his extended family & best friends. As Brittani and his beautiful daughters transition into this new phase of "Life" anything that you feel Led to donate will be such a Blessing to Ians Family he leaves behind. Brittani, his parents, Brittanis family & all of Ian's closest friends cannot express how Thankful we all are for everyone who has reached out, praying & thinking of us during this difficult time, we Love you all!
Please see the registration tab for donations.
We will also be donating to a local crisis house for sexual assault survivors.
Please see the registration tab for donations.
Come join us for a fun run on the beach at low tide and to hlep this local family in their time of need. Follow us on Facebook and Instagram for updates.



Time: 7:30 am

Location: on the hard-packed sand (during low-tide) at Mission Beach just south of the roller coaster. Use 3105 Ocean Front Walk, San Diego, CA 92109 on Google Maps or Waze and look for the Margarita 5k signs. Amenities/Refreshments: We will have color T-shirts, post-race refreshments, and finisher medals for all entrants! We will also be giving away great prizes from our sponsors! Margarita 5k entry cost: thru Feb 1st ($25 - limited spots available at this price!), thru Mar 16h ($30), thru Apr 16th ($35), thru check-in ($45)

Chip-Timing by:


The Margarita 5k will have 10 year age-groups, male and female, as follows:
14U, 15-24, 25-34, 35-44, 45-54, 55+

Awards: 1st place in 10-yr. age-groups

Awards ceremony will take place on the beach front just south the roller coaster and will begin about 15 minutes after the last runner comes across the line (approximately at 8:15-8:30am).

Refund policy: Sorry we do not provide refunds after Mar. 1st. However, you may transfer your entry to the following year or to another individual. There is a $15 transfer fee. You may request a transfer by contacting TogetherAs3pointOne@gmail.com
MANDATORY EVENT CHECK-IN DATES FOR COMPETITORS
Date: Friday, 20 April 2018
Time: 3pm to 7pm
Location: Movin' Shoes, Pacific Beach
1892 Garnet Ave, San Diego, CA 92109
Maps and directions can be found at the Movin' Shoes website.

NOTE: If you live OUTSIDE of San Diego County, you may check-in race morning, April 21st
from 5:30-7:00 a.m. If you live in the north, east or south sections of San Diego County, you may check-in race morning. Our events take place "rain or shine".

At the MANDATORY CHECK-IN ALL ENTRANTS
MUST PRESENT A SUITABLE PHOTO I.D.
YOU MAY NOT HAVE SOMEONE PICK-UP YOUR PACKET. YOU MUST PICK-UP YOUR OWN PACKET AND PRESENT YOUR I.D.